Site Info
Awards brought to you by LaDy SiN and Elisabeth.
Site designed by Shannon.
Codes/Awards made by Elisabeth.
Awards Won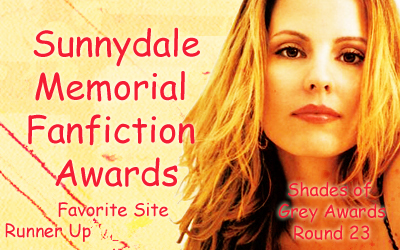 Disclaimer: All fics, art, and sites belong to their creators and can not be posted without permission of the creator. BTVS/ATS characters are the property of Joss Whedon, Muntant Enemy, Fox, UPN, and the WB. Characters from other fandoms belong to their Creators. This site makes no profit from them.
Screencaps/Images were found at:
Freeze Frame
Screencap Paradise
Screencappiness
Dusk 'Til Dawn Gallery
ChosenTwo.com
A Pair of Blue Eyes
DavidBoreanz.com
Alexa Davalos Web
321Clipart.com